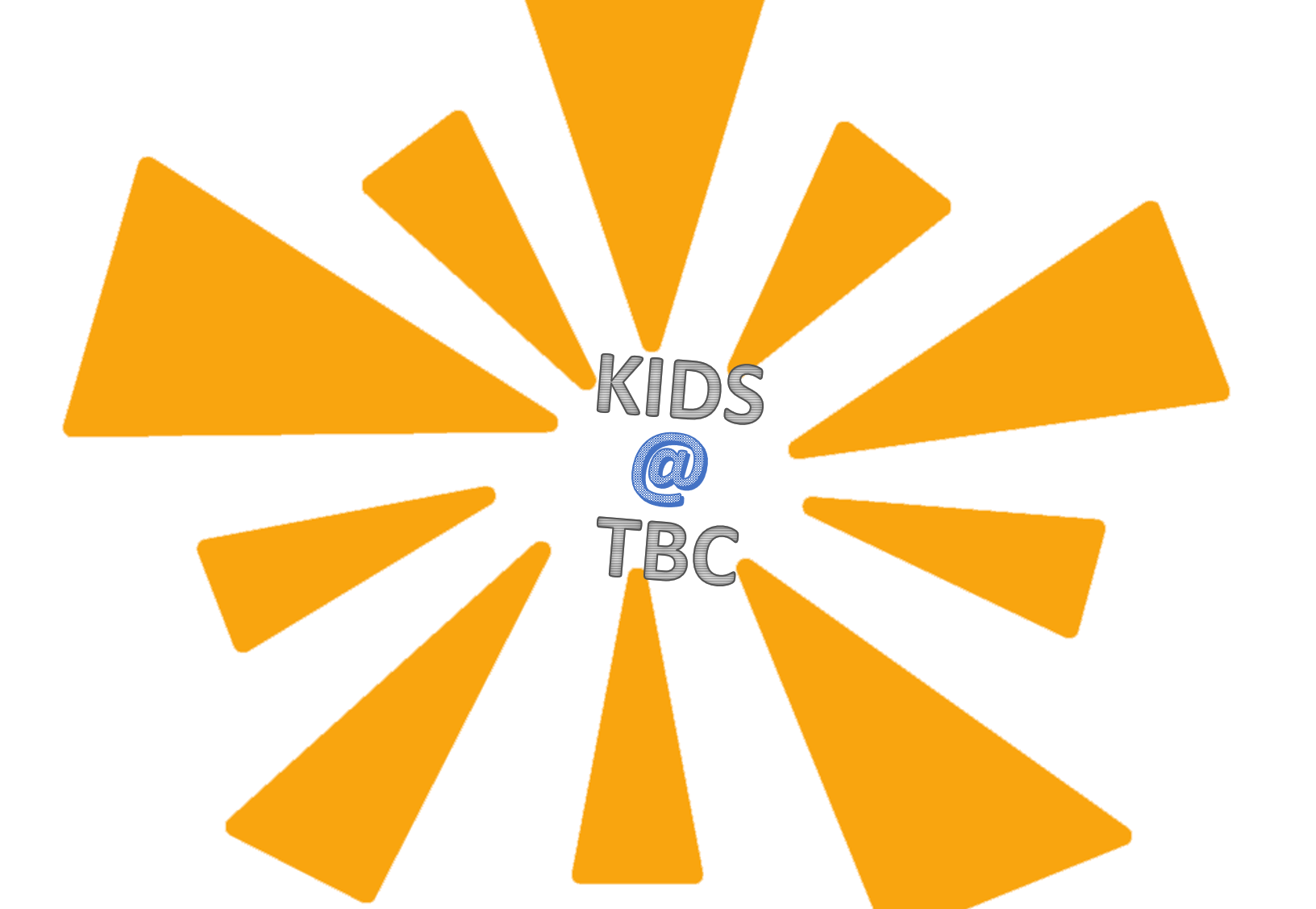 At Trinity Baptist Church, we love kids and their curiosity. We want to get to know them and love them. We also want to help them discover why a relationship with Jesus is amazing!

The Purpose  Kids@TBC Ministry is……
·  To always model the love of our Lord Jesus Christ to our children
·  To provide a place where kids can learn about God
·  To nurture each child in mental, physical, spiritual, emotional and social development.
·  To encourage the active participation of families in worship, Bible study, outreach and fellowship
·  To lay a foundation of Biblical knowledge
Our Weekly Schedule:

Sunday Mornings:
Sunday School meets from 9:15 – 10:15 am
Our Sunday School hour consists of Small Group Study and Large Group Worship experiences. Song, drama, videos and games help teach our Bible Lesson.  We use Lifeway curriculum: The Gospel Project.  Every lesson reminds us that the Bible is not just a collection of stories, but one unified story—God's story of redemption.
Worship Service is 10:30-11:30 am with childcare available for Infants through Pre-Kindergarten. Kindergarten and older attend service with their family.
Wednesday Evenings:
Family Dinner is at 5:15 pm in the gym. Please make reservations by calling the church office 755-7721.  Kids@TBC meet from 6-7pm.   On Wednesday nights we focus on choir and mission activities.
Choir meets 6:00 -6:30pm
Ages 3yrs – Kindergarten meet in the Preschool Hallway Giraffes Room
Grades 1st – 6th  meet in the Elementary Hallway Room 114
Mission Activities meet 6:30-7:00pm
Mission Friends is for ages 3yrs – Kindergarten and meets in the Tigers Room
Children in Action is for 1st – 3rd grade and meets in Elementary Room #121
Small Group Bible Study if for 4th – 6th grade and meets in Elementary Room #12
Childcare is available for ages 2 yrs and younger.

Visiting Kids@TBC classes:
We know that visiting a new church can be overwhelming. Our desire is to make your visit as friendly as possible for you as you explore what Trinity has to offer.
When you drive up to the church, the best to entrance for Families is the side entrance that is under the porte-cochere. You will find Nursery and Preschool Hallway immediately to your right and the Elementary Hallway is to your left.
The children here at Trinity are cared for with the highest possible standards by the loving volunteers and staff. The worship hour volunteers rotate each month and the Sunday School teachers are here Sunday after Sunday!
We hope you will join us as we learn and grow together in God's grace.