Meet Our Staff…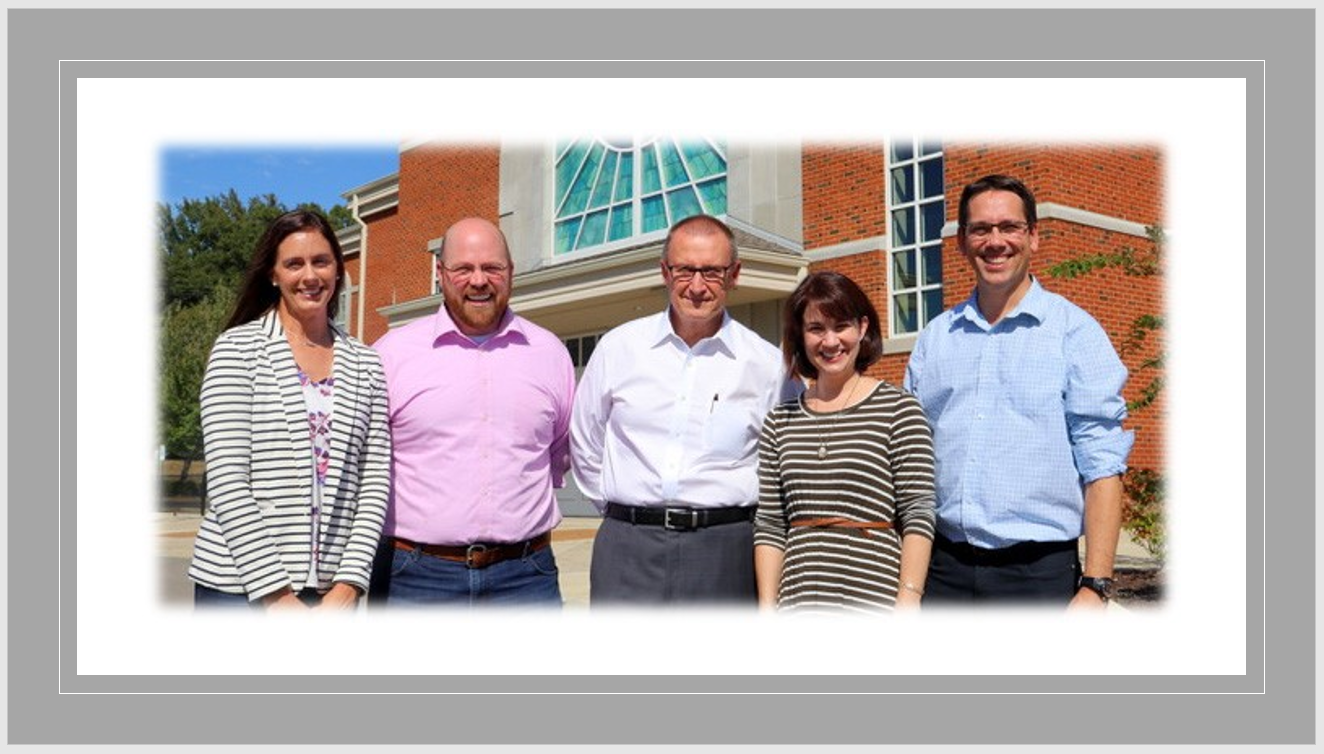 Dr. Richard S. Hipps, Pastor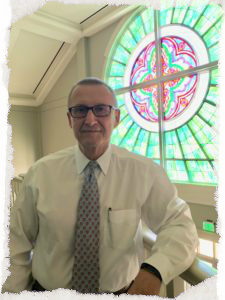 Email: rhipps@trinitybaptistchurch.org
My Story: Patricia and I were born the same day – January 15, 1953. We met in high school, married in 1974, and have been in full-time ministry since 1975. This includes three pastorates in North Carolina and eleven years as missionaries to Brazil. We came to Trinity in June 2002. I am a graduate of Brevard College, Mars Hill College, Southeastern Baptist Theological Seminary and Vanderbilt University. We have three children (our youngest died at age 4 in 1993) and 3 genius grandchildren who live in Atlanta.
Subscribe to Dr. Richard Hipps' Blog at: www.richardhipps.com
Favorite Music: The Moody Blues, Gordon Lightfoot, The Beatles, Steely Dan, Fagner (Brazilian Artist), George Strait, Bob Dylan
Favorite Writers: Henri Nouwen, C.S. Lewis, Philip Yancey, Charles Dickens
Favorite Movies: Star Wars, The Lord of the Rings, Braveheart, The Bourne Trilogy
6-Word Memoir: Life is Tough, God is Good
Publications: When a Child Dies (1996); The Focused Life (2010):
MY LINKS:
Henri Nouwen – www.henrinouwen.org
NY Times – www.nytimes.com
Christianity Today – www.ChristianityToday.com
National Public Radio – www.npr.org
Wall Street Journal – www.wsj.com
Dr. Gerson Garros, Associate Pastor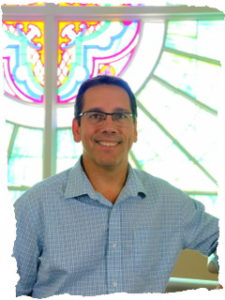 Email: ggarros@trinitybaptistchurch.org
My Story: Hi there. I'm happy that you are checking us out. I am also new in this church and I have been much embraced by this loving, caring and vision-filled community. My family and I recently moved to Tennessee from Porto Alegre, Brazil, where I was a pastor and Seminary professor for 25 years.
I studied Journalism (PUC-RS) and Theology (STBRS) in Brazil and have a MDiv and DMin from Sioux Falls Seminary, South Dakota. I also spent 2 years in Milwaukee, Wisconsin, studying and working as a Resident Chaplain at Aurora Saint Luke's Medical Center. I'm married to Denise since 1992 and we have two children, Guilherme, or "Will" (19) and Georgia (18). They both started College here in Memphis.
Passions: Besides teaching, preaching and counseling, I love traveling, playing tennis, watching soccer and receiving friends. Even though I lived in urban setting, I'm always eager for the outdoor life of fishing, sightseeing and being surprised by the wildlife. Oh, and I love barbecues – yours and mine!
Books: My favorite authors are Bill Hybels, Henry Cloud, Phillip Yancey and the Brazilians Ed Rene Kivitz and philosophers Leandro Karnal and Luis Carlos Pondé.
Music: I enjoy Contemporary Christian and Folk music. If you catch me alone, you may find me worshiping while watching Matt Maher, Casting Crowns, David Crowder, Brooklyn Tabernacle Choir and some oldies like Harvest and The Imperials on Youtube. Some from Brazil: Titãs, Belchior and Gilberto Gil.
Six-word memoir: Love God, love people, trust Jesus.
Ryan Heritage, Minister of Worship & Music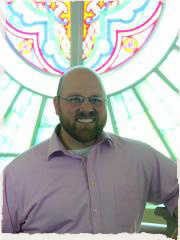 Email: rheritage@trinitybaptistchurch.org
My Story: I was born in Newton Mississippi (home of the Layzboy recliner) but I call home where I spent most of my life which is Anderson, South Carolina. After College I moved to Samford in Birmingham and eventually to Dallas, TX for a residency position at Wilshire Baptist Church. That's where I met my wife, Lindsey. We have been married since the spring of 2009. We have three wonderfully-wacky girls; Bella, Randi and Piper. I love spending time with my family, going on vacations, hunting/fishing and other outdoor sports. I never expected to live the life I do after I graduated high school and am truly thankful for the many gifts that God has given me and the determination to use them to better the kingdom and share his love with others.
Favorite Music: Not a fair question to a music-guy! I would say everything except rap. While I enjoy 'classical' artists such as Mozart, Bach, Debussy, Vivaldi, Beethoven, Holst, Berlioz and many more, I hold a special place in my heart for 80's rock. Sometimes 'I feel the need for speed' as the wind careens through my (now vacant) hair as I'm listening to Def Leppard driving down the road.
Favorite Writers: Constance Cherry, C.S. Lewis, Dietrich Bonhoeffer, and Brian McLaren are some of my favorites but I'll be honest with you here, besides the Bible and some particular authors, I don't read much. Not because I'm illiterate, but if you'll refer to the above, I have three daughters. If I have free time, I'm outdoors.
Favorite Movies: Forrest Gump, Dumb and Dumber, Family Man, Green Mile, Lord of the Ring Trilogy, All of the Star-Trek AND Star Wars movies, Oh so many…
Six-word memoir: Thankful God walks with me everyday
Kelle Wesson, Director of Children's Ministries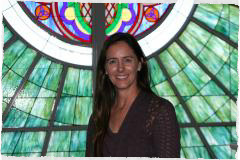 Email: kwesson@trinitybaptistchurch.org
My story: Born in Mississippi, we moved to Germantown as I started Kindergarten. Attended Baylor University, where I graduated with Bachelors in Elementary Education.  Returned to Memphis area and began working in Christian Education.   I love watching children grow in their relationship with Christ and listening to them put in their own words what that means.
Music I love: Luke Bryan, Lady A, Florida-Georgia Line, Ed Sheeran; Musical Theater – Wicked is one of my favorites; and anything with a good dance beat!
Favorite Books:  Jesus Calling – adult and kid versions, home decorating magazines; Kid series: Box Car Children, Skippy Jon Jones, The Tinker Fairies
Movies I love: everything Disney, Star Wars, Harry Potter and most 80's comedies
Six word memoir: Jesus loves me as I am
Rachael Russell, Director of Preschool Ministries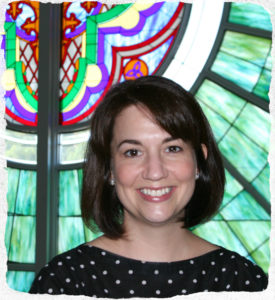 rrussell@trinitybaptistchurch.org
My story: Born in Texas but raised in Memphis, I met my husband, Jeremy, in the first grade and we've built a home in Arlington with our  son, Jake. The five years leading up to Jake's birth were spent serving as half of a duo that specialized in assisting pre-k to 1st grade students with speech difficulties at Munford Elementary School. Before that, much of my time has been spent working with preschool children in both daycare and school settings. As seen by my past, I really enjoy working with kids, especially with preschoolers!
Here are a few books that I love:  Anything by Jane Austen, Little Women- Louisa May Alcott, The Velveteen Rabbit- Margery Williams, What's So Amazing About Grace'- Philip Yancey, One Thousand Gifts- Ann Voskamp, Captivating- John and Stasi Eldredge, The Applause of Heaven-Max Lucado
This is a small taste of what I listen to: The Laurie Berkner Band (this is Jakes favorite), U2, Anberlin, Van Morrison, Bobby Darin, Ella Fitzgerald, OneRepublic, Josh Groban, The Beach Boys, The David Crowder Band and The Muppets.
Movies I love: There are so many! Anything with Audrey Hepburn or Cary Grant, Beauty and the Beast, Toy Story 1,2 & 3, Mr. Holland's Opus, Little Women, Sense and Sensibility, Enchanted, What's Up Doc' (a great slapstick comedy), and The Princess Bride. There are so many more but I am making myself stop now.
Six word memoir: God's love has overcome my brokenness.
Babette Wisdom, Mother's Day Out Director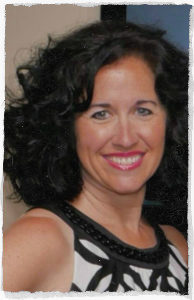 Email: bwisdom@trinitybaptistchurch.org
My story: I was raised in Phoenix, Arizona in a Christian home. I graduated from Northern Arizona University in December of 1991 with a Bachelor of Science Degree in Journalism. I have worked 15 years as an MDO teacher at Trinity Baptist Church. I am now the Director for the Mother's Day Out program. I am married to Deron Wisdom and have two children, Elizabeth and Mitchell. I enjoy working with and teaching children. I am so very blessed to be able to exhibit God's love to the families and students at MDO.
MDO Facebook: Trinity Baptist – Mother's Day Out
Favorite Book:  The World According to Mister Rogers by Fred Rogers
Favorite Music:  Earth, Wind, and Fire, Stevie Wonder, and Fleetwood Mac
Six word memoir: Many beautiful reasons to be happy.
*Click staff member's name below to send them an email:
Lisa Fairchild, Organist
Maria DeBacco, Pianist/Accompanist