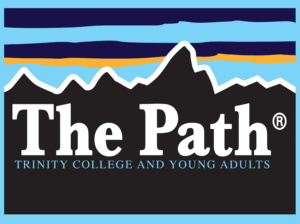 THE PATH:  Trinity's college and young adults group is made up of college and 20-somethings aged people looking for a place to belong and grow in Christ. No matter who you are or where your hometown is, there is a way for you to be involved here:
Sunday School @ 9:15am
We use this time as a small group oriented way of talking about how we should live as Christians, using scripture as a guide. It's more of a free-flowing conversation than a class.
Hang Outs:
We get together randomly to just hang out. It's our belief that a lot of spiritual growth takes place when you simply put yourself around people who can push you closer to Christ. So, we go to trivia nights at local restaurants, meet up for coffee, have movie nights, and do stuff like that. Come with us!
Trips:
Every once in awhile you just need to get away with people, so we do. You can join us. We go on mission trips, rafting trips, and other fun stuff like that….c'mon, you know you want to go!
If you have any questions or want to talk to someone about the college and career group, contact info@trinitybaptistchurch.org.